Chateau Ste. Michelle Columbia Valley Chardonnay 2017
For casual Sunday night dinner, Linda prepared Mahi Mahi in cornmeal crust with butter and lemon with asparagus and Miso rice. I pulled from the cooler this everyday casual sipper Columbia Valley Chardonnay from Chateau Ste. Michelle. At a sub fifteen dollar price point, this is definitely one of those wines to keep on hand for casual every day sipping. Its an amazing value at this price with great QPR - Quality Price Ratio, and is a high overachiever. Amazing they can produce this quality in such quantity so as to be generally available to the masses.
We visited the fabulous Chateau St Michelle estate during our
Seattle Culinary and Washington Wine Tour
two years ago. They've done an amazing job promoting and establishing Washington State as a top wine producing region and have built an impressive extensive portfolio of wines.
Chateau St Michelle has also become a cultural icon in the greater Seattle area with their extensive grounds that also serve as a concert venue for major events and groups. We attended a major concert there headlined by the iconic Steve Miller Band and Peter Frampton.
Chateau Ste. Michelle Columbia Valley Chardonnay 2017
This is sourced from Chardonnay grapes from vineyards throughout the Central Washington State Columbia Valley.
This label was #34 on Wine Enthusiasts Top 100 Best Buy List for 2019. It was awarded 89 points by both Wine Enthusiast and Wine & Spirits.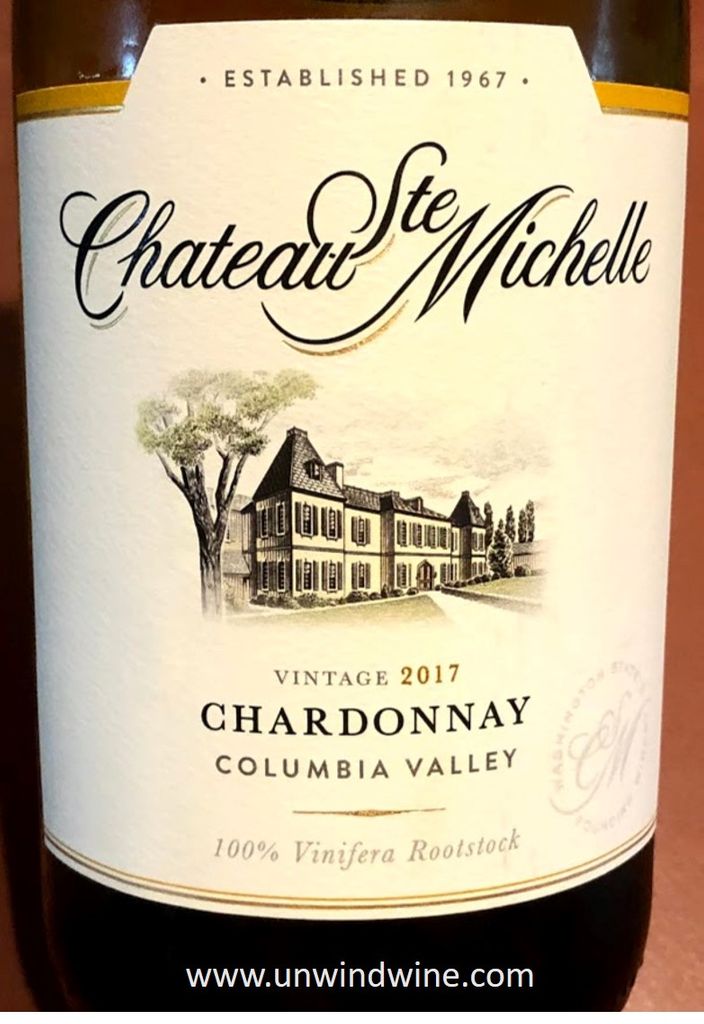 Straw colored, light medium bodied, bright tangy notes of golden green apple with lively buttery spice sprites of lemon zest and subtle oak.
RM 89 points.
https://www.cellartracker.com/wine.asp?iWine=3210103
https://www.ste-michelle.com/2017-chardonnay/5637159689.p