Carpenter Creek Cellars Merlot
For simple casual sipping with some pasta leftovers from last other night's dinner, I pulled from the cellar this Merlot from Carpenter Creek Cellars in Northern Indiana. We tasted and acquired this wine during a visit to the winery last fall, picking up a couple bottles for such an occasion. I wrote in detail about Carpenter Creek Cellars in an earlier blogpost here.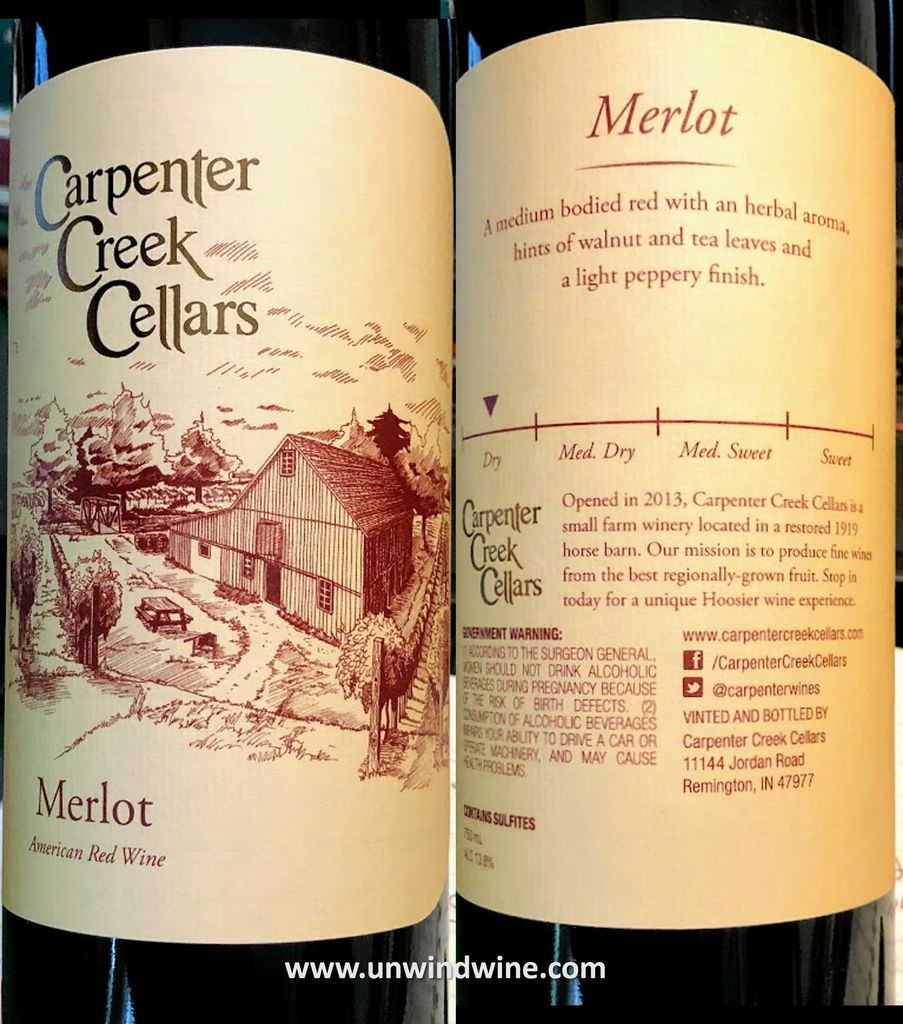 Carpenter Creek Cellars American Merlot NV

Winemaker's notes: "A medium bodied red with an herbal aroma with hints of walnut and tea leaves."
This is labeled as an 'American Red Wine' indicating it is comprised of grapes sourced in America without further specification. It is produced at the winery in North Central Indiana from grapes sourced from various suppliers and growers in Northern California. They procure some of the grapes through a middleman so in some cases they do not the precise provenance or specifics of the grower.

Ruby colored, medium bodied, tangy red berry fruits with notes of black tea, tobacco leaf and hints of leather and white pepper on the finish.
RM 87 points.
https://www.cellartracker.com/wine.asp?iWine=3529433

https://carpentercreekcellars.com/